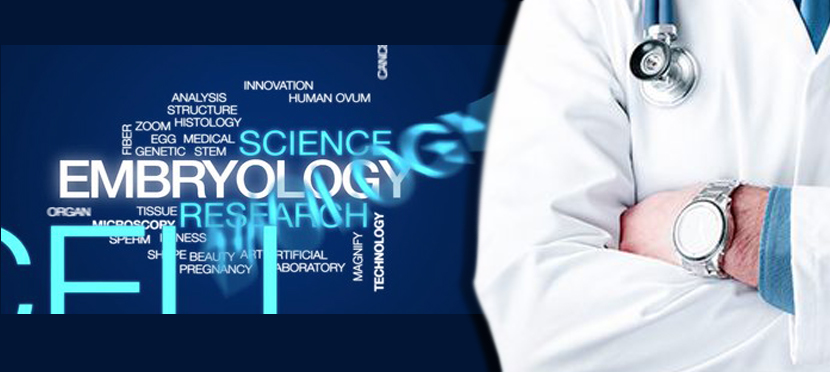 How embryology courses can shape your career?
There are not many careers as fulfiling, where you can claim to make a difference in someone's life, but in the ever-growing fast-paced field of embryology, we can simply implement that. With the birth of the world's first " test-tube "baby, the field of in vitro fertilization became a reality in the year of 1978. As of today, near about 5 million children have been born utilizing this pioneering skills that occur in IVF centres across the world.


As indicated recently, Infertility is on rise, with roughly 1 of every 7 of conceptive age being analyzed as infertile – likening to 72.5 million individuals all around – and there is an expanding interest for Assisted Reproduction Technology (ART). An embryologist is a researcher who works with sperm, eggs, and fetuses or embryos in ART lab. The embryologist in an in vitro treatment program (IVF) assumes a crucial job in the voyage to pregnancy for a couple battling with infertility. Over the span of infertility medications, the embryologist will be included in the journey of an in vitro preparation – IVF cycle. Clinical embryology is a delightful and remunerating job. It is a joy to serve the patients you treat and particularly to see their delight when the result is sure. Embryology can be an exceptionally rewarding profession for the individuals who are eager to buckle down, remain engaged and committed to the job needing to be done. There are such huge numbers of institutions like OSHERM that offers transient course in Embryology that should be possible after BSc, and there by doing that you can begin working in the business, However, on the off chance that you need to be called as an embryologist and treated as one, at that point its better to do Embryology related courses, which is generally not offered by many schools in INDIA . Remember that Embryology is a developing field. The development potential is boundless. Exploiting a program like ,post graduate diploma in ART and Embryology offered at OSHERM will enable people to enter this extraordinary field during its early stages and help shape the fate of the calling


Why pick OSHERM to make profession in Embryology?


Oasis School for Human Embryology and Reproductive Medicine (OSHERM), a particular IVF and embryology preparing organization, is situated in Hyderabad. With world-class propelled instructional classes, our up-and-comers can flourish in helped propagation advancements (ARTs) field. Since its origin, OSHERM has impeccably prepared many applicants.


OSHERM endeavors past flawlessness at each progression. OSHERM will probably offer focused inside and out information of concerns encompassing helped multiplication advancements. Our applicants can get precious involvement in embryology or IVF through addresses, master direction and hand-on involvement with each progression of their preparation.


Why Choose OSHERM?

Best-quality direction and figuring out how to help scholastic effectiveness of our competitors
Moderate preparing bundles
Preparing on an individual premise
Adaptable instructional classes
100% ensured openings for work and free entry level positions
Simple access to our best in class lab
Fully furnished library & E-library
Embryology Course at OSHERM
The various courses at this institution give a concise comprehension of IVF and ICSI. This course grants learning on individually premise on IVF and ICSI treatment strategies expected to hoist achievement rates. The motivation behind embryology instructional classes is to offer most recent information and increase authority through quality educating and learning sessions regulated by prestigious embryologists.
Eventual fate of Embryology Training in India
Most couples face infertility issues on their method for getting to be parents and the numbers are on an ascent making barrenness standard in this day and age. Infertility is a repairable issue and can be treated through helped propagation advances. With regularly developing progressions in the field of conceptive prescription, 85% infertility cases are treatable through fertility medications or IVF and ICSI. Embryology courses in India is an aid for helped generation advances. Growing embryologists ought to be very much aware of the glitches or traps on their approach to turning into a successful embryologist and how to defeat them. To perform productive embryology medications, you ought to have increased progressed and aggressive ART trainings. OSHERM guarantees you an important preparing background to end up as famous embryologists. IVF training organizations like OSHERM tries to give the best learning and produce competent embryologists. Our medical school of centre has a perfect condition of functionary laboratory. The trainings are driven by well-qualified embryologists, endocrinologists, and gynecologists.