You can choose from a wide variety of courses that are designed based on your convenience -Weekend -Short Duration -Long Duration

As a partner venture of Oasis Center for Fertility Treatments, we have a large base of information and experts from the field of fertility.

The labs and technicians at Oasis help the students to gain real-time knowledge of how the industry works and cases are dealt with.

In this industry, there is an estimated growth of 24% for Infertility Specialists and Embryologists in the coming few years.
Established this organization with the mission to train Life Sciences graduates, Clinicians and Embryologists. OSHERM offers various training programs in the field of Reproductive Medicine. The School is affiliated to Oasis Fertility, which is a chain of number one fertility clinics in Andhra Pradesh & Telangana, South India and India
(All India Fertility and IVF Survey 2022 by Times of India).
At OSHERM, we offer short and Long-term training programs. We aim our training to bring doctors and embryologist to the highest level of knowledge and practical capability in the field.
OSHERM offers various training programs in the field of Reproductive Medicine like medical training & education, clinical trials, research and medical publications that are focused on women's health and reproductive medicine.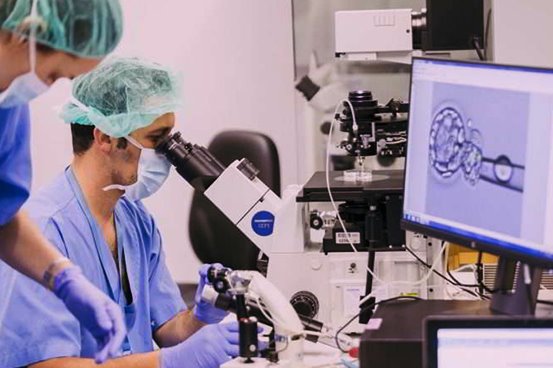 Embryology program
Eligibility : Msc( life sciences),MBBS,MD,Ph.D
Certificate: Yes
Course :Weekend, Short and Long Duration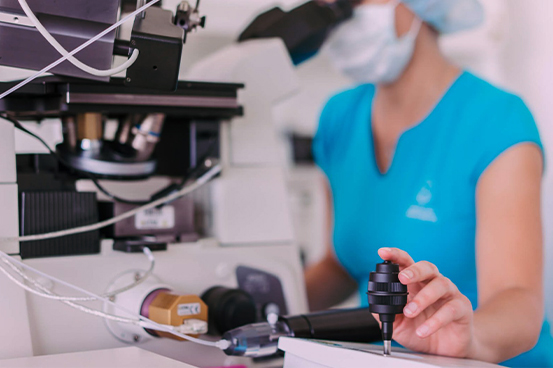 Clinical program
Eligibility : MS (OBGY), MD (OBG), DGO or DNB
Certificate: Yes
Course :Weekend, Short and Long Duration

Dr. Sri teja
Students Of OSHERM
The feedback I received from my mentors and moderators helped me a lot. Initially, I was a person with sound theoretical knowledge, but after enrolling for the course, it gave my theoretical read, an evidence-based perception. It has helped me discover a proper way to read things.
Dr Grishma
Student of OSHERM
Overall experience throughout the course This one-year fellowship course is a pleasant experience which has taught us various things & how to read a journal & update us. We are thankful to all the consultants and our esteemed faculty for helping us in every step.
Dr. Kavya Jalagam
Student of OSHERM
I was an IMA student for the year 2017 Completed my fellowship in infertility from OSHERM. It was an excellent experience with them, teaching programme, scheduling, organizing practical's was perfect as they are. Speakers were excellent; DR.DURGA & DR KRISHNA and their team were just perfect Thank you OSHERM & team, A proud student of OSHERM.
Dr. Meera Jindal
Students Of OSHERM
Hands-On Experience in the education offered at OSHERM OSHERM is a very systematic and updated platform which has helped us a lot in terms of maintaining a study pattern
Dr. Prajna Shetty
Students Of OSHERM
Embarking on a journey in the field of reproductive medicine. I joined Oasis as a fresher in the field of reproductive medicine. Training under Dr Durga Rao and team has been an enriching experience. I learned the basic physiology, understood pathological aspects and its management, and continuously updated myself on recent advances and applying them during patient management. It has helped me to gain confidence in this field.
Ms.Pooja Chauhan
PGDCE student
I have completed my one year Post Graduation Diploma in Clinical Embryology from OSHERM, the course is well balanced with depth knowledge of all the aspects of Andrology and Embryology, especially hands-on training in a working lab is a major plus point of this course as students I got to know how an embryology lab work and how to handle a lab, all the staff members of the OSHERM and Oasis Clinic are so thoughtful to help us and they guided us throughout this program.
Ms. Manasvi
PGDCE Students
The immense support and guidance that I received at OSHERM, from the staff as well as the faculty, was truly helpful in my completion of my post-graduate diploma degree. The infrastructure, facilities, and the course module- everything shaped the course so well and helped me in learning the newest techniques and trends. It has been an amazing journey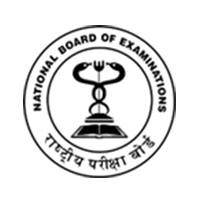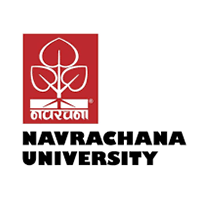 Admissions are in progress