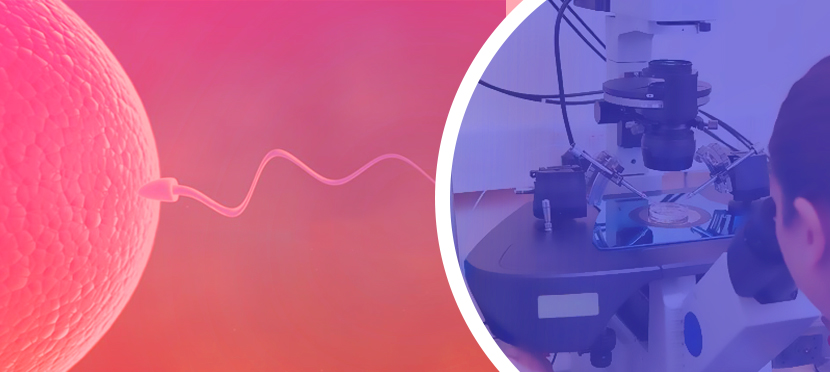 How a bioscience graduate can develop his/her carrier in Embryology?
Bioscience is one of the most popular courses opted by students with interest in biological sciences. This course is a perfect combination of biology, chemistry and physics and a little mathematics, all which is needed for a good career in medical technology.

Talking about medical technology, we all know that the fertility industry is picking up pace in the medical technology field as a miraculous structure that makes the creation of human life more comfortable and accessible to those who are deprived of it.

Infertility is a phenomenon and condition among many these days, given the advent of the lifestyle changes people have gone through in the past half-century. A sedentary lifestyle has been the leading cause of this condition for many. Several couples are now finding it difficult to conceive naturally, which has resulted in IVF (InVitro Fertilization) becoming a popular fertility treatment option.

Having said this, it can be concluded that the IVF industry is set for a big boom in growth which can be a very viable option for bioscience graduates indulging in life sciences and medical technology. The industry is set to grow to a high Rs 496 crore by 2022 in India.

As a bioscience graduate, you might be having proper understanding with fundamental laboratory skills and an overview of organismal development. This is the basic requirement for a career in embryology. An added advantage are subjects like molecular biology, developmental biology or medical technology that are provided either as a compulsory or optional in the course structure.
Opting for Embryology as a Specialization
If you are looking for a specialization to opt for after graduating as a life science student, Embryology is one of the best things you can choose. As mentioned previously, the basics for the same is anyways covered in the syllabus beforehand, which paves the path for a stronger foundation of this subject.

Typically, a course in Embryology deals with a thorough foundation in reproductive technology lab techniques as well as an advanced coursework in the IVF treatment.

If you are looking for a boost in your career as a life science student, who wishes to have a peaceful work life balance and a good pay structure, you can surely opt for this as your specialisation. Afterall, this field also allows you to be an IVF specialist who can bring about a big change in the lives of couples who wish to experience parenthood and are not able to.
Become an IVF Specialist with OSHERM
At OSHERM, there are a variety of courses that you can choose from for starting your career in the IVF industry. These courses are designed based on your convenience ranging from weekend batches to weekly ones to one year programs.

The courses are designed by the esteemed faculty who are highly qualified professionals with a sumtotal experience of over 100 years. The courses are specifically designed to prepare you to be an IVF specialist who is well versed with each step and protocol of the treatment and the important screenings like Pre Genetic Screening.

To know more about the courses offered, visit our http://osherm.com/embryology-programs/ page.
You can also contact us through
email on info@osherm.com or
call us on +91 8106103636 for more details and consultation on the courses.