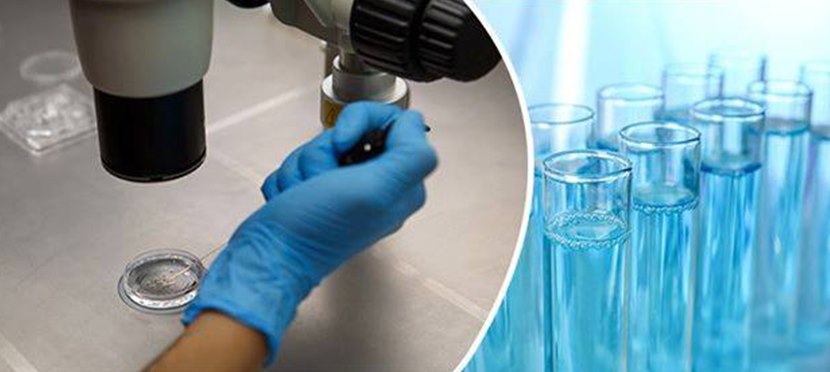 How Can You Shape Your Career In The IVF Industry
The IVF industry is among the most popular medical fields that is booming in the present day. A lot of medical students' interests and passions seem to be inclining towards this field and hence, they are choosing to make a career here. Given its importance, a career in IVF is bright and stable.

A healthcare professional who specializes in this field, can have a very peaceful work life balance and have a good package given its alarming popularity among doctors and other healthcare professionals.
Why Study Further In The Field Of IVF?
The IVF or the overall reproduction industry is gaining importance because of the high incidence of infertility among people. A global study has found that there are one in 6 couples who encounter problems related to infertility in the present scenario. It is a very exciting area to work in given the challenges and the advancement in the technology. A lot of new procedures and techniques have been developed over the years and are still taking place, thanks to such advances in technology. This branch has made the care of the fetus a key part of their specialty. Fertility is a discipline that is evolving with various research arms, at clinical as well as molecular level.

Fertility, as a specialty, has enormous amounts of opportunities and is an ever growing field. For professionals who have already pursued a career in this field, they can strengthen their core values and choose the IVF sub-specialty or learn other courses that will increase their growth and add to their experience. Further, learning these courses will also add to their value, which is one of the main things a patient looks for when choosing a doctor for them.

OSHERM offers various weekend, short-term and long-term courses in Embryology and Clinical for students. While the Embryology courses are open for MBBS, MS, MD and Life Sciences Graduates where as Clinical courses are only open for MBBS, MS, and MD graduates. You can choose to specialize in any of these courses. Let us take a look at all the courses the institute offers and their duration. Further, OSHERM is a part of Oasis Fertility. The faculty that teaches here are also doctors at Oasis. This is a plus point for students as it will give them hands-on experience and learn from real cases.
Clinical Courses
FNB – Reproductive Medicine – 2 years
Fellowship in Infertility – with IMA – 1 year
USG in Fertility – 3 days
Fellowship in Reproductive Medicine – 1 year
Basic Infertility Training program – 7 days
IVM Technique program – 7 days
Advanced ART program – 3 weeks
IUI Training – 2 days
PCOS Management – 2 days
Endometriosis Management – 2 days
Poor Responders – 2 days
Ovulation Induction Protocols – 2 days
Oocyte Retrieval – 2 days
Third-Party Reproduction – 2 days
Embryology Courses
Diploma in Assisted Reproductive Technologies – 6 months
Basic Andrology Training Program – 7 days
Basic Embryology Training Program – 2 weeks
PGS/ PGD Program – 7 days
Advanced Embryology Program – 3 weeks
Intracytoplasmic Sperm Injection (ICSI) – 2 weeks
Semen Processing & Andrology Program – 2 days
Vitrification Program – 2 days
Post Graduate Diploma in Clinical Embryology – 1 year