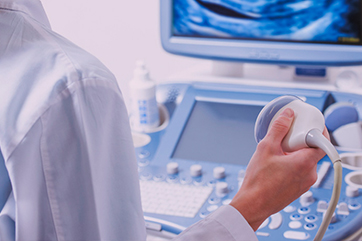 USG Training Program Short Term
COURSE DETAILS
Course Name : USG Training Program
This is an advanced training course designed for the practitioner interested in the ultrasound evaluation of the non-gravid pelvis. Lecture
includes basic physics, image orientation, and knobology. Trans abdominal and Transvaginal scanning technique and protocol are reviewed
along with pathology and case studies. Transvaginal scanning is included. Simulation Practice & Hands on is included.

Eligibility: MBBS, MS, OBG, MD, DGO
Certificate: Yes
At the end of the program the participant will be well versed with:
Understanding KNOBOLOGY & BASIC TVS 2D.
ADNEXAL LESIONS
Cycle assessment in ovulation induction with Doppler in TI/IUI
Role of EP scan
USG scans for Uterus & cervix (FET scans, interventions in USG)
Use of 3D/4D scan in infertility
Application of USG & SCROTAL DOPPLER in Male infertility