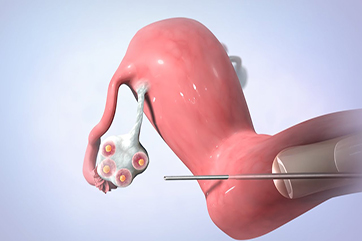 IVF Protocols & Simulators Training Program
COURSE DETAILS
Course Name : IVF Protocols & simulators training program
This is a advanced ART Course for Clinicians which gives complete in-depth understanding of all aspects of an In-Vitro Fertilization (IVF)
cycle, from pre-treatment evaluation and testing, through the entire treatment path, and into planning for future cycles. This is a didactic course
and comprises of lectures and case discussions. Simulation practice & Hands on included.

Eligibility: MBBS, MS, OBG, MD, DGO
Certificate: Yes
At the end of the program the participant will be well versed with:
Drugs used for IVF
Pre-treatment for IVF
Ovulation suppression
Triggering Ovulation
Different Protocols of Controlled Ovarian Stimulation in IVF

Natural cycle IVF and Modified Natural cycle IVF
Mild/minimal stimulation
GnRH Agonist -Protocol
GnRH Antagonist -Protocols
Luteal phase ovarian stimulation
Double stimulation: Shanghai protocol